Equipament for mexican mountains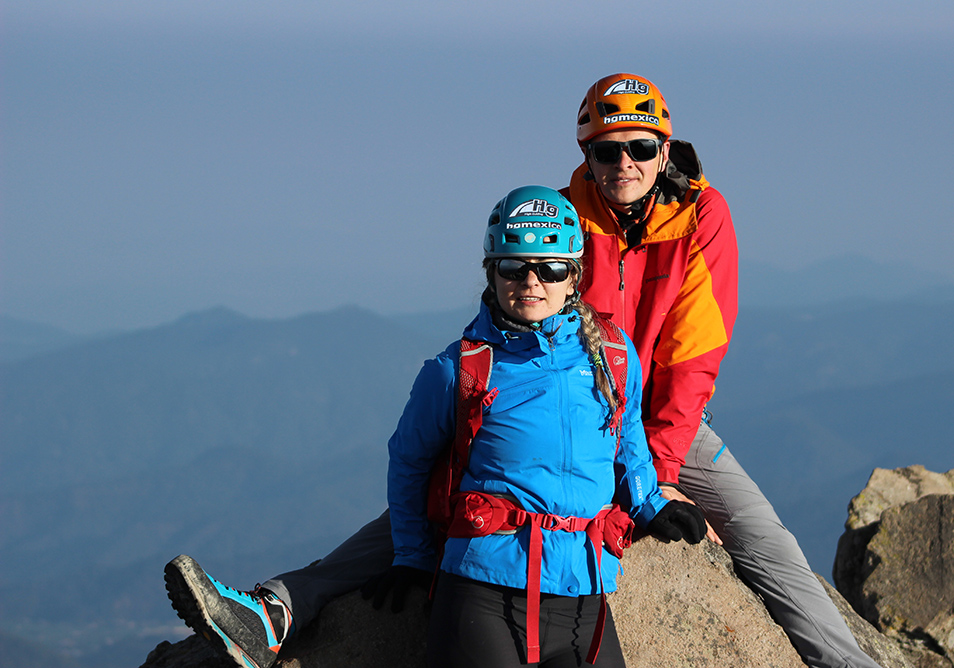 Mountaineering equipament for hike and trekking in Mexico

Instead we have made a list of suggestions related to the things that we consider among the most important for this activity.

-Trekking or Hiking boots:
It is necessary to waterproof. It is important that are not steel toed because this could increase the likelihood of your feet freezing.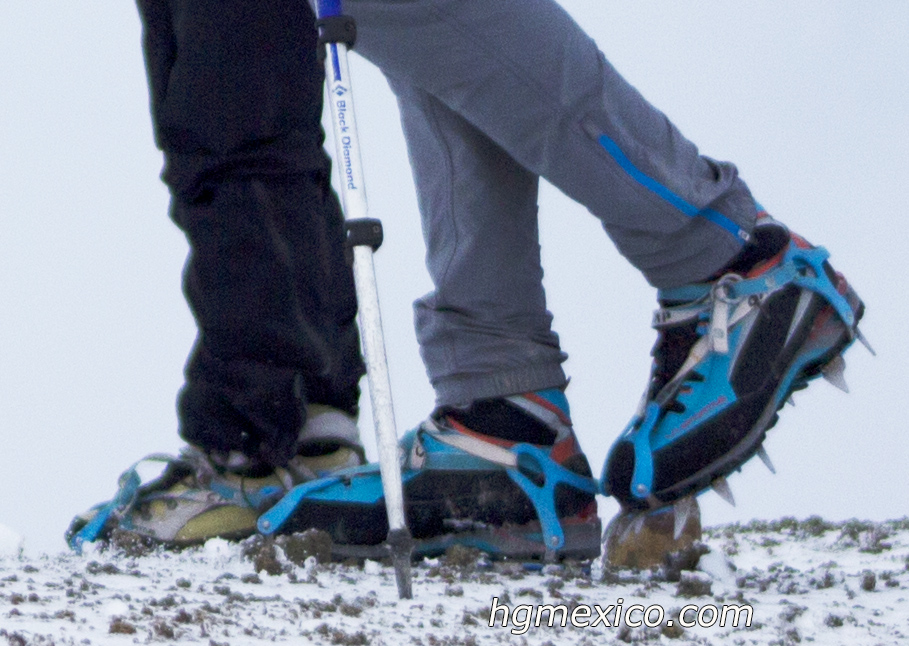 - Trekking or hiking Pants, if you want you can take layer under pants.
- Wheaterproof Jacket
- Fleece or Polartec
- Gloves or Mittens
It is recommended to bring at least 2 pairs.
- Sun Glasses
- Head wear:
There are different types of head wear: caps and headbands made of wool, fleece, polypropylene, etc. It is very important that you don't forget to bring head wear.
- Helmet
- Sun block cream: Sun block prevents sun burn and protects your skin from the harmful effects of UV rays.
- Headlamp (leds):
You must bring a headlamp even if you plan to return the same day, before nightfall. We recommend that you use a headlamp because it is important to keep your hands free during the ascent. Be sure to protect the batteries from the cold so that they do not loose their charge.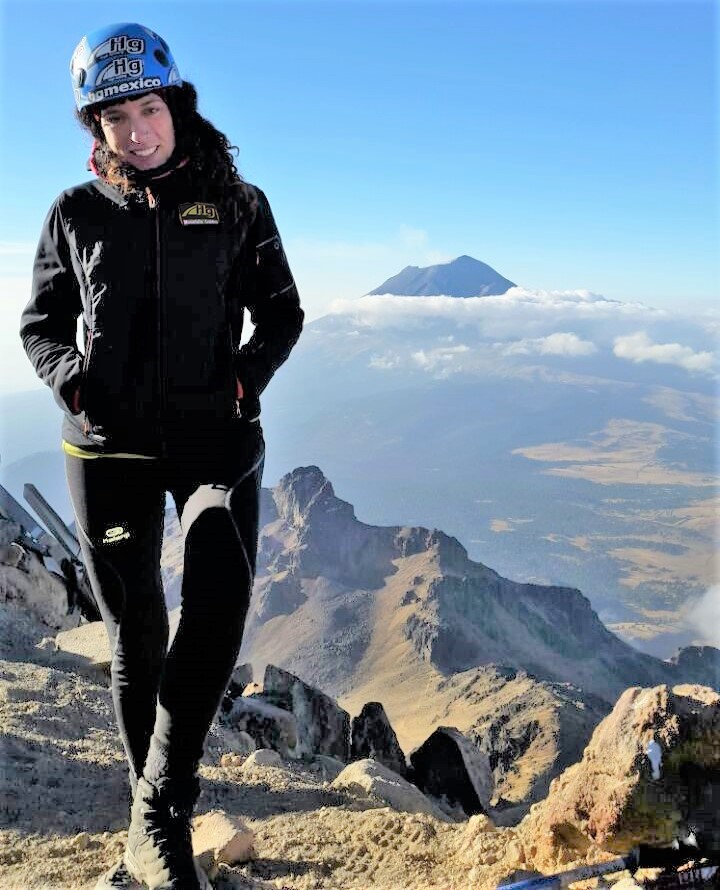 -
Backpack:

Pending on the magnitude of your trip you should bring the following:
-Small first aid kit
-Emergency and routine food
-Water (2- 3 litres)

For Base camp
-Sleeping bag
-Sleeping pad
-camping stove, dishes, cutlery, cookware
-An extra change of clothes
-Tent.

For climbing Pico de Orizaba or Iztaccihuatl you need
- Crampons
- Ice Axe
- Helmet

Equipment

Nevado de Toluca

Malinche

Iztacci huatl

Pico de Orizaba

Technical equipament

Pair of hiking poles

x

x

x

x

I

ce axe

xxx

xxx

C

rampons (must be reasonably sharp)

xxx

xxx

climbing harness

xxx

Helmet

xxx
xxx
xxx

xxx

2 locking and 4 regular carabiners

xx

xx

sleeping bag rated 0° F (down or synthetic)

xxx

xxx

sleeping pad

xxx

xxx

W

aterproof trekking boots or Hiking

boots

xxx
xxx

xxx

xxx

gaiters

x optional

x optional

two sets of silk or synthetic sock liners

xx

xx

synthetic T shirt, short or long sleeve

xx

xx

xx

xx

Trekking or hiking

pants

xx

xxx

Gore-tex shell-type parka

xxx

xxx

xxx

xxx

medium weight insulated parka (down or synthetic)

xx

xx

underwear

pants (optional)

xx

xx

Fleece jacket

xxx

xxx

xxx

xxx

F

leece stocking hat

xx

xx

xxx

xxx

G

loves

xxx

xxx

xxx

xxx

S

unglasses

xxx

xxx

xxx

xxx

S

untan lotion (at least #25 protection factor) and lip salve

xxx

xxx

xxx

xxx

W

ater Containers

or

bottles

xxx

xxx

xxx

xxx

B

owl, cup and spoon

x

x

xxx

xxx

G

ood headlamp (LED) with 2 sets of batteries

xxx

xxx

xxx

xxx

C

amera

xx

xx

xx

xx

Personal first aid kit to include at least the following:

Paracetamol or your favorite headache pill

* antacids

* moleskin (callous/blister foam)

* band-aids

* Imodium

* light weight toilet articles and personal medications

xxx

xxx

xxx

xxx

Toilet paper

xxx

xxx

xxx

xxx
X= needed; xx= recommended; xxx= highly recommended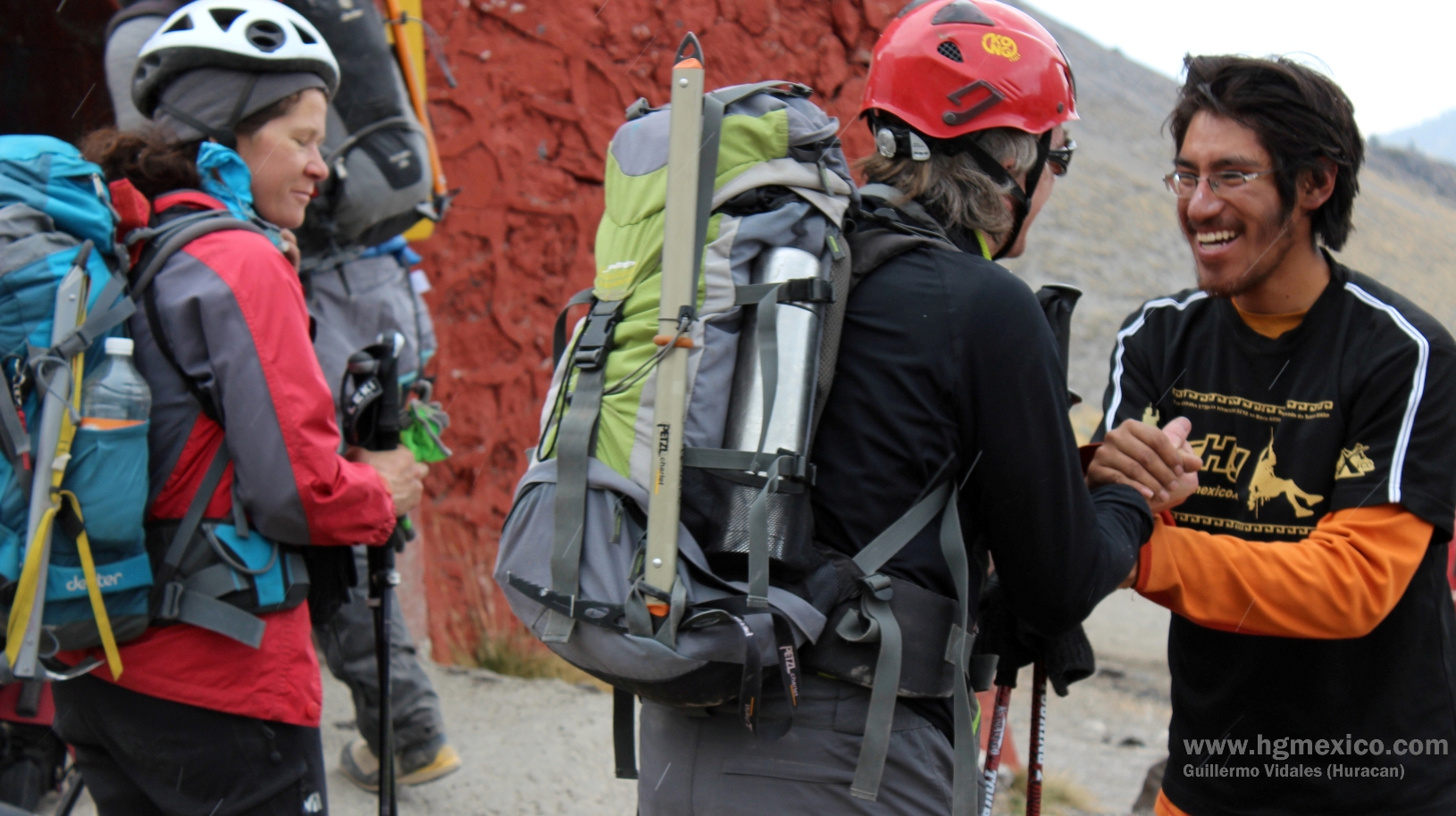 X= needed; xx= recommended; xxx= highly recom
Contact us