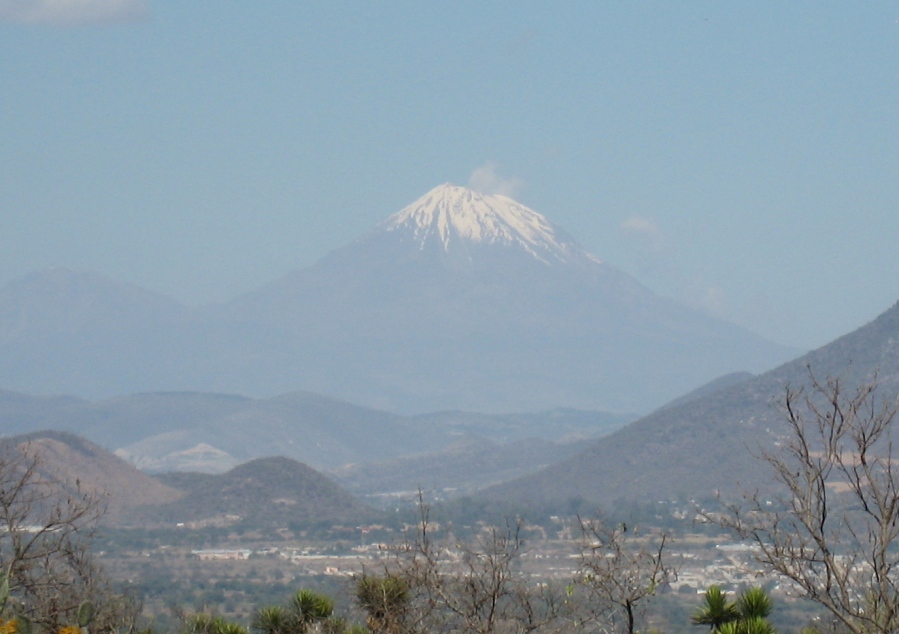 from the south east faceof the Pico de Orizaba , on the left "la sierra negra" (the black sierra), if you come from Oaxaca city you can see this side.
.
.
.

On 15 years old the girls begin the new life "Goyita´s day" behind Pico de Orizaba (picture from Tlachichuca)

.

.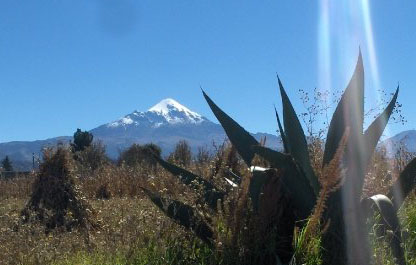 Pico de Orizaba by the way in "San Nicolas de los buenos Aires" we see the cactus "maguey" the people made a licor call "Pulque"

.

.

to climb the north face Tlachichuca must be reached, this is the entrance to the Village can Tlaxoxo Tlachichuca means, where the land is worked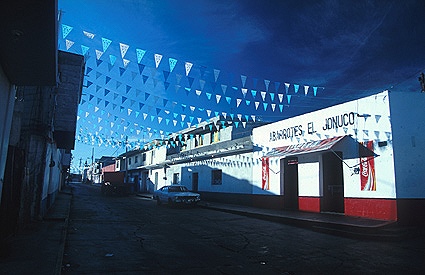 Tlachichuca the small town
.
Izta
cci
this is the east side of Pico de Orizaba, from here you can see in the middle of a mountain like shape of the face, call him "the face of the dead" or in spanish "la cara del Muerto", not many people climb from this way.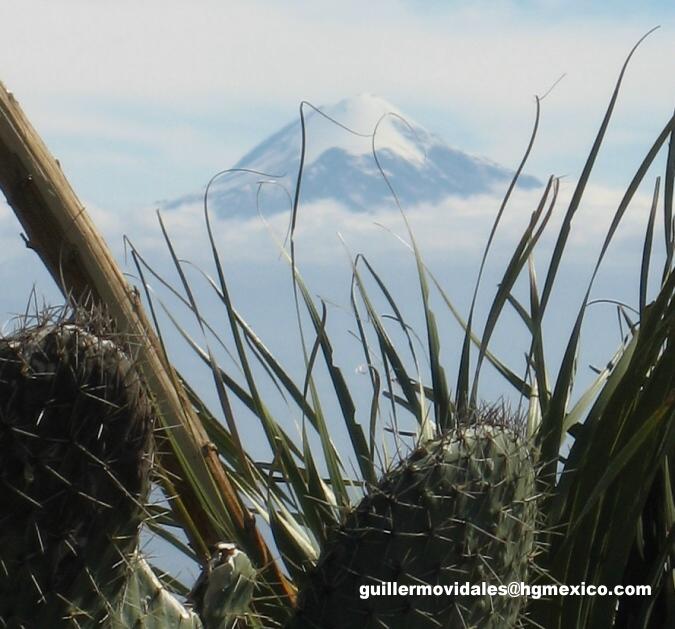 this is the North Face of Pico de Orizaba, you can see the glacier named "Jamapa" Here begins the Rio Jamapa that reaches the Gulf of Mexico and gives life to the people down the mountain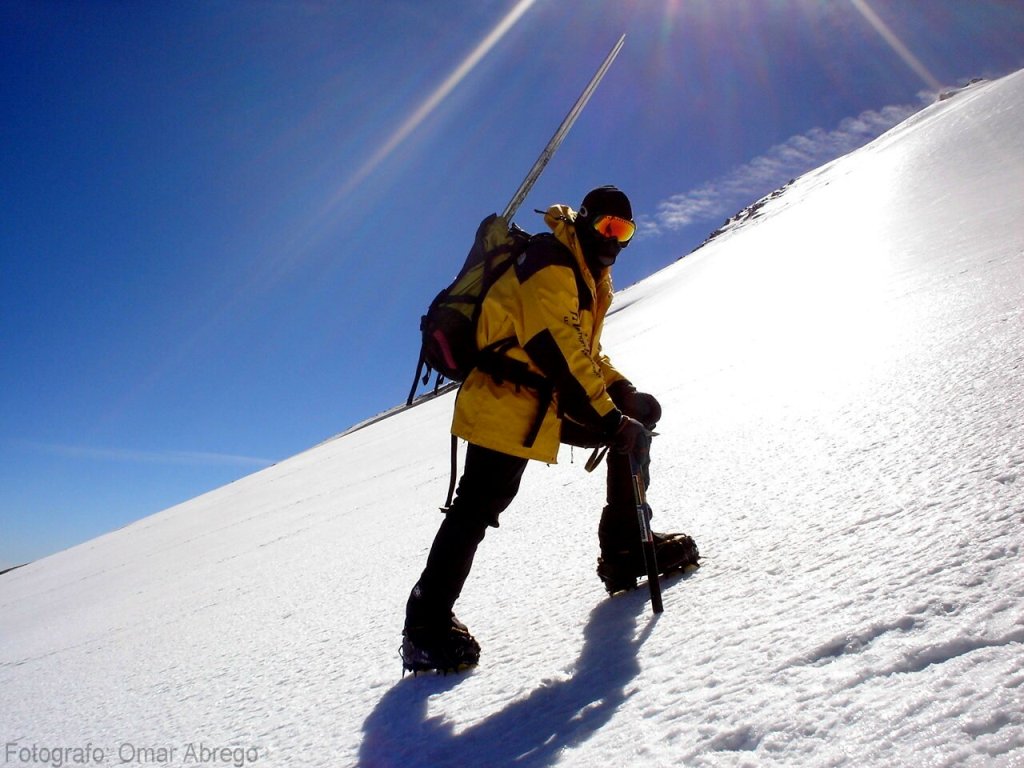 Here we look closely at the Glacier "Jamapa" begins at 30 ° and ends at the top at 45 ° inclinations,on the picture Hilarion Vidales with Guillermo (Huracan) founder of Hgmexico.com mountain guides and expeditions in Mexico
below the volcano Pico de Orizaba farmers grow corn, beans, potatoes, pulque (the alcoholic beverage maquey)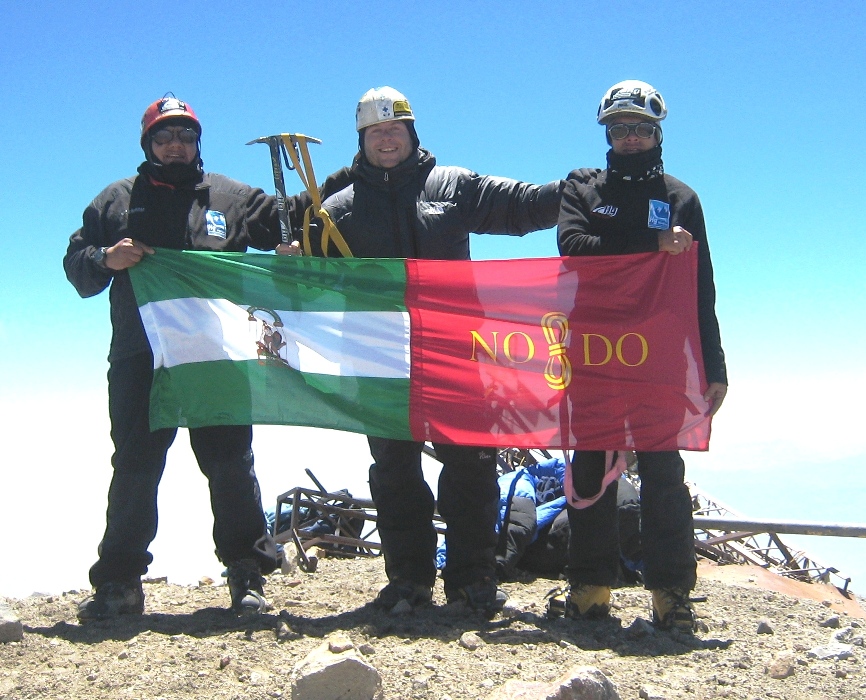 summit of the volcano Pico de Orizaba, William Vidales (Mountain Guide), Javier from Spain, and Edgar guides also, at the summit of Pico de Orizaba, sometimes the summit is snow-free
Writte us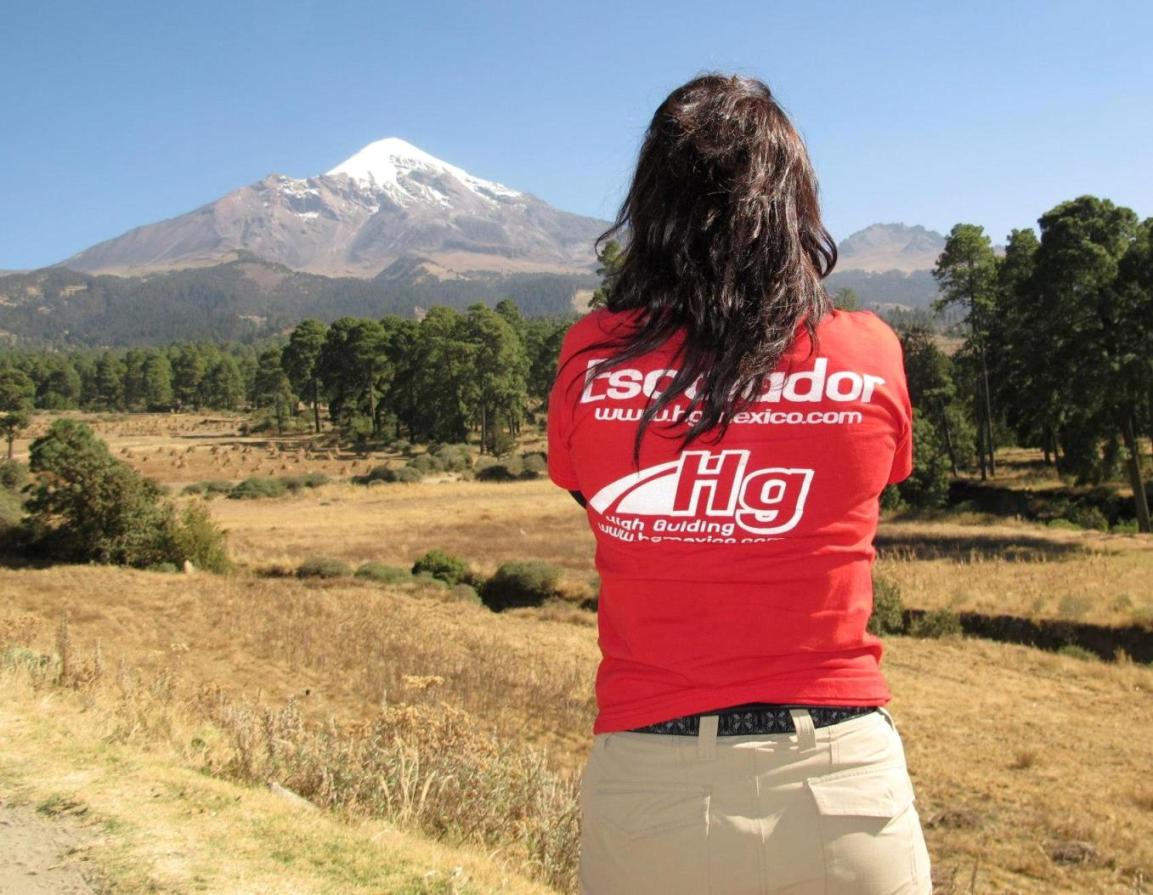 climbing with Hg Mexico the best mountain guides for Climb el Pico de Orizaba , Iztaccihuatl (Ixtaccihuatl), Malinche, Nevado de Toluca, all for your expedition all year around trips and interesting places like Teotihuacan, Cantona, Cholula , Puebla and more.
Pico de Orizaba Information (Citlaltepetl)

About altitude
With an altitude of more than 5740 m (18871 ft.,) the highest Mexican mountain with an estimated altitude of 5685 meters above sea level , there is some debate regarding its height. quotes 5610 meter as a revised value. A significantly higher 5740 m is also frequently quoted.
It is the highest inactive volcano in Mexico. Situated between the states of Puebla and Veracruz, it is cone-shaped and has a crater with a depth of 300 m and a width or 400 m.
is located in the boundary between the states of Puebla and Veracruz, 106 km West of the Gulf of Mexico. The second prominent feature within the park is a 4600 meter volcano named Tliltepetl, or Volcan Sierra Negra, whose crater is at slightly less than 7 km distance of the Citlaltepetl crater. The young Citlaltepetl and the old Tliltepetl nowadays constitute a joint geological structure.